Description
TEACH KIDS FOR YLE TESTS is an ONLINE professional & language development course designed for:
teachers of English at primary level
Directors of Studies from schools teaching English to young learners
YLE test coordinators at language schools
Learn to plan and run motivating and engaging lessons which prepare young learners for Cambridge YLE tests (Starters, Movers and Flyers)  in a fun, child-friendly way.

Build up a portfolio of fun transferable teaching ideas you can use with students of all levels and age groups.

Develop your own language skills by learning and communicating in English.

Share lesson ideas with other course participants.

Gain valuable insights into the way young learners learn languages.

Familiarise yourself with the requirements and content of the updated for 2018 Cambridge YLE tests (Starters, Movers and Flyers).
IS THIS A COURSE FOR ME?
This is the perfect professional development course for you if:
your English is at B1+ level or higher and you want to advance your English
you teach or want to teach English at  primary level
you want to design better activities for young learners
you want to learn how to assess young learners' English skills
you want to learn about the updated format of Cambridge YLE tests – Starters, Movers and Flyers
you train teachers who teach young learners
you are or want to be a YLE test coordinator at your school
you want to share lesson ideas with other teachers of English to young learners
WHAT ARE MY TAKEAWAYS?
Upgrade your professional skills:
learn all about the updated 2018 Cambridge YLE tests

gain confidence planning lessons for young learners

learn how to assess your young learners' English skills
improve your fluency in communicating in English
get new ideas for engaging lessons with young learners
HOW IS THE ONLINE COURSE ORGANISED?
ONLINE EXPERIENCE
you get exclusive access to 5 Modules of the course (one Module per week)
you get all the information you need on the platform
you work individually and in groups, completing tasks and taking part in the forum discussions
you take part in 3 interactive webinar sessions, organised exclusively for your group (Week 2, 3 and 4)
your online study programme is moderated by the Course Tutor
you complete a lesson-planning assignment assessed by the Course Tutor (Weeks 5-6)
TECHNICAL REQUIREMENTS
you need:
a laptop or PC computer with a microphone
a stable, reliable Internet connection
a pair of headphones (webinars)
confidence in using a text editor (Microsoft Office  or Pages)
an ability to use Internet browsers (Google, Bing, etc.) to find resources/images for students
basic skills in taking photos and making audio/video recordings with a mobile device/camera
GROUP SIZE

4-12 trainees per group
COURSE SCHEDULE
the course takes 6 weeks (42 online study hours)
every week you need to spend ca. 4-6 hours working online
during Weeks 5-6 you work  on your individual assignment, planning an English lesson for young learners based on what you learned during the course – with the Course Tutor's support
Week 1: Module 1  Starters, Movers, Flyers 2018
Week 2: Module 2 Activities that develop LISTENING skills.
Week 3: Module 3 Activities that develop READING and WRITING skills.
Week 4: Module 4 Activities that develop SPEAKING skills.
Weeks 5-6: Module 5 Your lesson planning assignment
ONLINE COURSE DATES
Start: March 5, 2018
Finish: April 22, 2018
Week 1:  March 5-11, 2018
Week 2:  March 12-18, 2018
Week 3:  March  19-25, 2018
Easter break (8 days)
Week 4:  April 3-8, 2018
Week 5:  April 9-15, 2018
Week 6:  April 16-22, 2018
Start: September 17, 2018
Finish: October 28, 2018
Week 1:  September 17-23, 2018
Week 2:  September 24-30, 2018
Week 3:  October 1-7, 2018
Week 4:  October 8-14, 2018
Week 5:  October 15-21, 2018
Week 6:  October 22-28, 2018
WHAT CERTIFICATE DO I OBTAIN?
Certificate of Course Completion – issued by Ośrodek Doskonalenia Nauczycieli Lang (ODN Lang) – is recognised by Kuratorium Oświaty (a Ministry of Education unit).
ODN Lang is an Accredited Teacher Training Centre specializing in international teacher training qualifications and certified courses (incl. TKT YL, TKT CLIL, CELTA and DELTA).
Lang LTC is a flourishing Cambridge  Assessment English Accredited Exam Centre awarded a Platinum Centre status by Cambridge Assessment English.
In order to obtain the certificate, the following conditions apply:
self-study online: 90%
webinar participation: min. 2 out of 3
task completion (online): 90%
lesson design assignment: pass
WHAT IS INCLUDED IN THE PRICE? HOW DO I PAY? WHEN DO I REGISTER?
ONLINE COURSE FEE
The COURSE fee of 690 PLN includes:
access to online resources
3 webinars
 tuition and assessment
HOW TO REGISTER FOR THE COURSE:
Buy the ticket (690 PLN) and pay via bank transfer.
Scroll up the page to use the shopping cart.
The payment deadline: 5 days.
Invoices are issued automatically.
WHO IS THE COURSE TUTOR?
Amanda Davies designed the course and is our Main Course Tutor.
Amanda: I've worked as a teacher, teacher trainer, academic manager, materials developer, author and editor in the UK, Russia, Spain, Poland and Lebanon. I specialise in Young Learners and am particularly interested in Young Learner teacher professional development. I am also the Publications Editor for IATEFL's YLTSIG.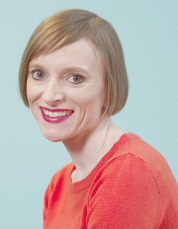 Ask questions
odn@lang.com.pl
48 (22) 115 25 56 or 48 (22) 252 49 18