GRZEGORZ POŁUDNIAK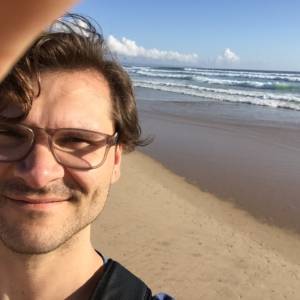 Teaching English since 1999, training since 2010 and CELTA-ing since 2016. As a great fan of a 'more learning, less teaching' approach, he is always on the lookout for new methods of increasing learners' engagement.
Be like a CELT-A(nd) fight back! …rzecz o technikach przełamywania lekcyjnego impasu (sesja po angielsku)
Sesja prowadzona wspólnie z Karoliną Bekker
What's your teaching challenge in the classroom? Do you want to pick some brains? Ready for some serious problem solving? Join Lang's CELTA tutors Grzegorz and Karolina in this interactive troubleshooting session. We will brainstorm a bunch of practical solutions to a number of classroom problems we all know too well!