KAROLINA BEKKER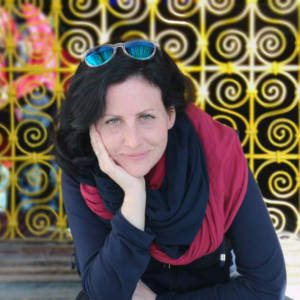 Karolina is a graduate of the Institute of Applied Linguistics at the University of Warsaw where she studied English and German. She has been teaching English to adults for nearly two decades. She is a teacher trainer, Celta Tutor and a graduate of the International House Teacher Trainer programme. She believes in a tailor-made approach to teaching and is enthusiastic about adapting authentic materials to maximize her learners' engagement. A fan of TWIST, Karolina has been experimenting with retrieval practice since last year's conference and says it has made her teaching more effective.
Be like a CELT-A(nd) fight back! …rzecz o technikach przełamywania lekcyjnego impasu (sesja po angielsku)
Sesja prowadzona wspólnie z  Grzegorzem Południakiem
What's your teaching challenge in the classroom? Do you want to pick some brains? Ready for some serious problem solving? Join Lang's CELTA tutors Grzegorz and Karolina in this interactive troubleshooting session. We will brainstorm a bunch of practical solutions to a number of classroom problems we all know too well!