KAROLINA MALEK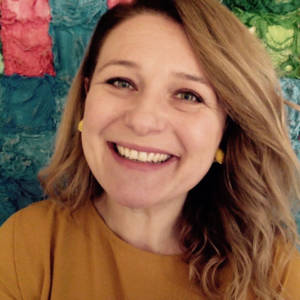 I am a teacher, teacher trainer, resource writer, Director of Studies at British School Bemowo and a Cambridge Assessment English presenter. I graduated from OCAD University in Toronto, Canada with a major in Fine Arts but found my true calling in the classroom where I apply creative strategies that engage and motivate my students to reach their fullest potential. My teaching experience ranges from young learners to adults of all language levels. I am dedicated to bringing enthusiasm, variety and innovation to each lesson as well as inspiring teachers through engaging workshops and training sessions. In my spare time I paint, read, and discover new forests with my dog.
Don't grammatize! rzecz o trikach na bezstresowe uczenie gramatyki (sesja po angielsku)
Grammar is not only the basis for learning a new language but also for building meaning through communication. However, introducing new grammatical structures in the classroom can be daunting and met with groans. So how can you, as a teacher, utilize grammar to motivate students? In this session, we will look at games and activities which are easy to implement and adapt for all your grammar needs, bringing teaching grammar to life in the classroom.