When?
25th November, 2018 | Sunday |  9:30-14:00
We start at 9:30!
Where?
Al. Jerozolimskie 181b, Warsaw (download the HOW TO GET& WHERE TO PARK guide below)
We are the first ELT conference to be held in a co-creating space!
BRAIN EMBASSY
This place is an adventure! You can't miss it!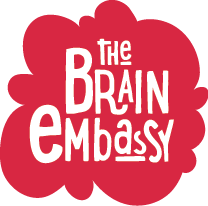 330.00 zł

Let's celebrate the 5th birthday of TW!ST together!
Join the 5th edition
of the annual training experience
for ELT professionals
organized by
with invaluable help from our Partners
OUR EDU PARTNERS
OUR EXAM PARTNERS
OUR INSPIRATION PARTNERS
OUR MEDIA PARTNERS
The story?
Not a traditional conference?
The agenda?
Who?
JOANNA SKORUPSKA
AGNIESZKA SZÓSTEK
KARIN LESIAK
TERRA HELMER
KAROLINA PSZCZÓŁKOWSKA
EWA SPIRYDOWICZ
JUSTYNA ZARUDZKA
MORE TO BE REVEALED NEXT WEEK ...
The theme?
there are lessons everywhere
defy your teaching gravity
unconference yourself
OUR EDU PARTNERS
OUR EXAM PARTNERS
OUR INSPIRATION PARTNERS
OUR MEDIA PARTNERS
OUR HOST
Ask questions
twist@lang.com.pl or 48 (22) 115 25 56 or 48 (22) 252 49 18