CELTA in Warsaw

CELTA courses in Warsaw - online and face-to-face
CELTA is the international Cambridge Teaching qualification that comes with career opportunities in Poland and around the world!

Want more information about CELTA?
Email us: celta@lang.com.pl

A Cambridge CELTA Assessor about our centre:
This centre continues to provide a course of very high calibre. This team of tutors worked extremely well together to support and guide trainees throughout the course.
UPCOMING CELTA COURSES in 2020
BLENDED COURSE - May-August 2020 ONLINE & July 2020 FACE-TO-FACE in Warsaw
BLENDED COURSE 
8 MAY – 13 AUGUST 2020 

ONLINE
including
6-22 JULY 2020

FACE-TO-FACE  in WARSAW 

 
Start: 8 May  2020 (Friday – online)
Finish: 13 August 2020 (Friday – online)
2.5 weeks in Warsaw: Monday-Friday 10:00-17:00
APPLY NOW!
INTENSIVE SUMMER COURSE - August 2020 in Warsaw
FULL-TIME FACE-TO-FACE | AUGUST 2020 in WARSAW  
A 4-WEEK COURSE
Start: 3 August 2020 (Monday)
Finish: 28 August 2020 (Friday)
Monday-Friday 9:00-18:00
APPLY NOW!
OUR CELTA COURSE FEE:  *
EARLY BIRD  (paid 4 weeks before the course start date)
FACE-TO-FACE COURSE: PLN 4800 or EUR 1110
BLENDED COURSE (face-to-face & online) : PLN 4900  or EUR  1130
STANDARD  (later than 4 weeks before the course start date but no later than 2 weeks before the course starts)
FACE-TO-FACE COURSE: PLN 5200 or EUR 1200
BLENDED COURSE (face-to-face & online) : PLN 5300  or EUR  1220
* Our CELTA COURSE FEE includes:
Cambridge TQ fees
pre-course prepartion tasks
120-hours of tuition from fully-qualified, experienced Cambridge Teaching CELTA tutors – you will learn with a team of CELTA tutors who love teaching, training and learning
a multicultural team adventure
an end-of-course celebratory pizza party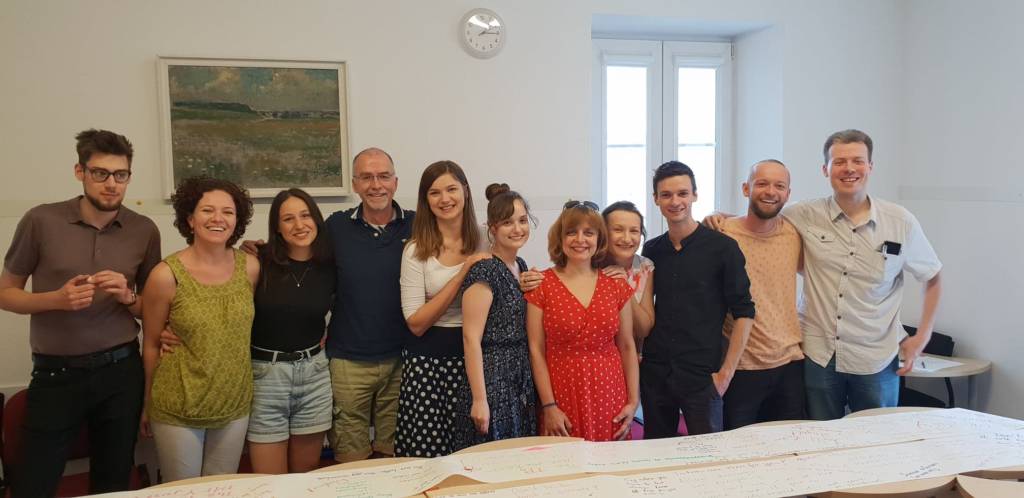 This course is challenging but the outcome is incredible. You discover new ideas, styles of teaching, methods. It's like a breath of fresh air which gives you enormous motivation to work and develop. The tutors are very helpful, the atmosphere is great and you make friends with the people who come to study here 🙂

Julia, Ukraine
It was extremely professionally run – a top quality course and best tutors with immense knowledge. The best course I have ever participated in. Never before had I gained so much knowledge and practice at the same time. I highly recommend the course to those who are already teachers as it's a huge eye-opener that will add another dimension to your teaching. You just can't help implementing changes that make such a difference to you yourself and to your students.

Małgosia, Poland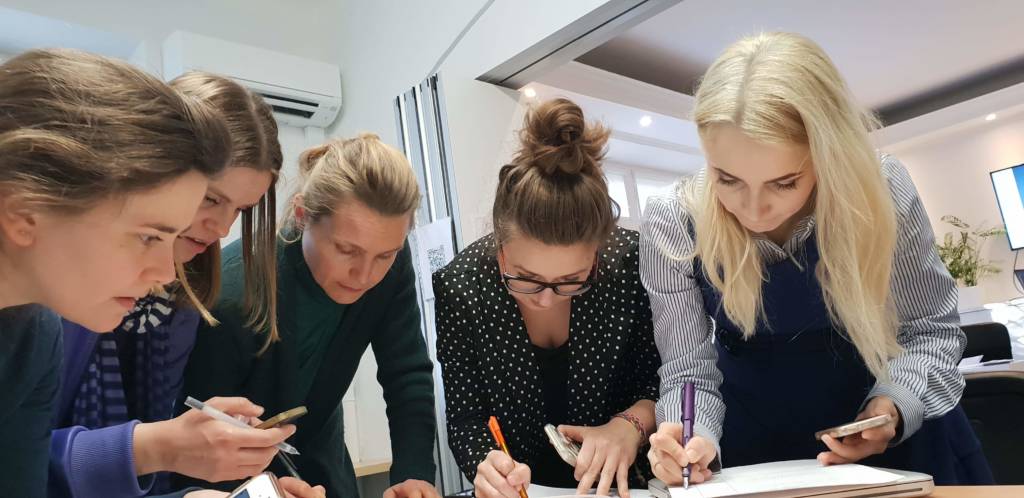 It's a great opportunity to get very detailed feedback on your teaching from experts and see teaching from a different perspective.
It is very well organized and the trainees are carefully guided towards independence. It taught me to face challenges with confidence and to understand that everyone is allowed to ask questions and make mistakes- it's a vital part of any learning process. The course helps you to fully appreciate the importance of students' well-being.

Kamila , Poland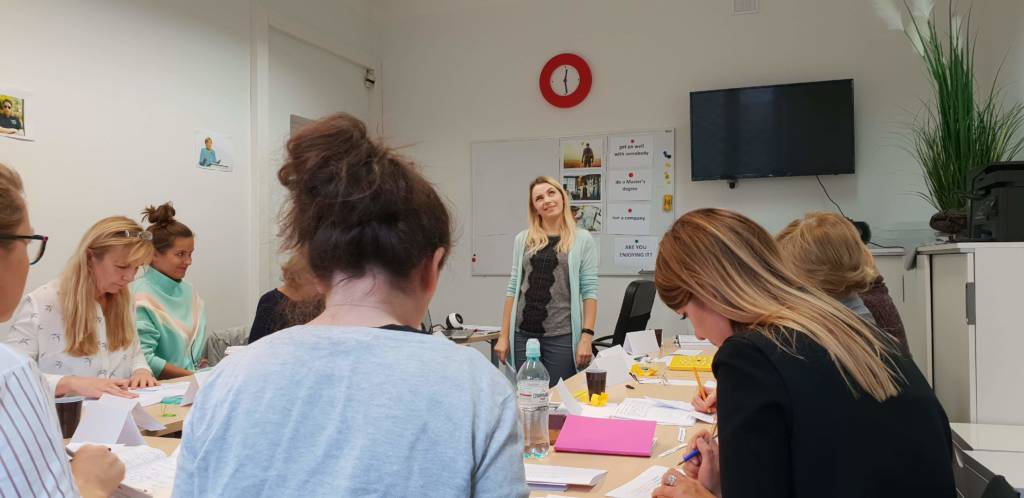 The course is amazing. It's hard, it's challenging, but also practical, useful and extremely rewarding. Worth the effort. All the sleepless nights don't matter when you've completed it.

Gosia, Poland
The CELTA course and everything I experienced doing it are one of the nicest memories. I learned plenty of very useful and practical things about how to teach, deal with teaching problems and how to build good relations with students and co-teachers. I also realized how crucial it is to be able to work as a part of a team. The atmosphere and the people were brilliant. I strongly recommend CELTA to everybody!

Karolina, Poland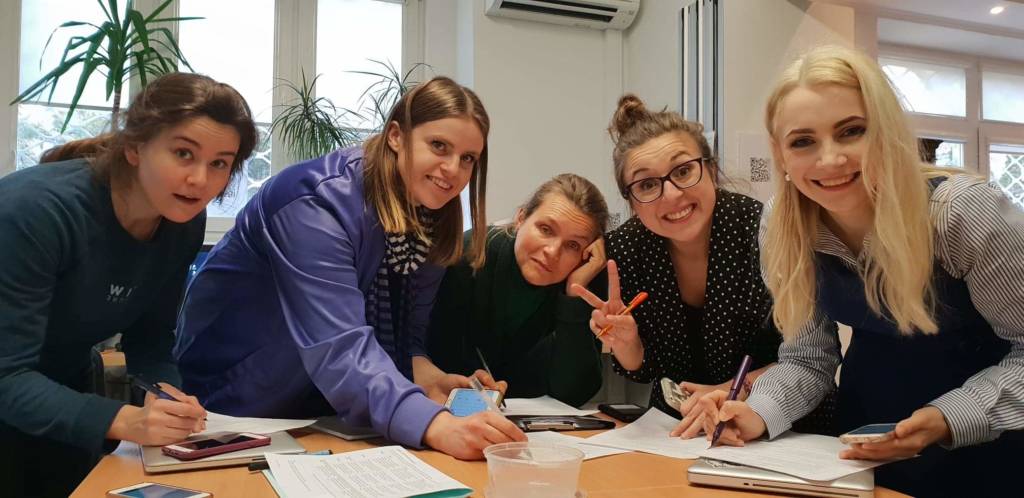 Is this a course for me?
Please apply if you meet the following criteria from Cambridge:
 You have a standard of education equivalent to that required for entry into higher education.
 You are aged 20 or over.
 You have a standard of English (language proficiency and language awareness)  which will enable you to teach at a range of levels – the required minimum is C1+ or higher (CEFR scale). You may have a Cambridge C1 Advanced certificate with Grades B or A or a Cambridge C2 Proficiency certificate with Grades C, B or A. Or perhaps you hold an IELTS certificate with all the skills assessed at 7.5 or higher. Whether or not you hold a certificate, your language level will be verified during the application process.
CELTA APPLICATION PROCESS
1. Submit your application online (the APPLY NOW button on this site).
2. Complete pre-interview tasks (sent to you via email).
3. Take part in an interview (face-to-face in Warsaw or via Skype/Zoom).
4. After you receive a letter of confirmation, sign the course agreement and pay the course fee.
5. Complete pre-course tasks before the course starts.
Your CELTA day (intensive course):
9:00-11:00  guided lesson preparation (120 mins)
11:00-13:25 Teaching Practice (TP)- teaching & lesson observation (140 mins)
13:25-14:25 lunch break (60 mins)
14:25-15:35 Input session no 1 (70 mins)
15:45-16:45 TP feedback  (60 mins)
16:55-18:00 Input session no 2 or Guided study time  (65 mins)
Your CELTA day (blended course):
10:00-11:30  guided lesson preparation (90 mins)
11:30-12:00  brunch break (30 mins)
12:00-13:35 Teaching Practice (TP)- teaching & lesson observation (95 mins)
13:35-13:50  break (15 mins)
13:50-15:20 Teaching Practice (TP)- teaching & lesson observation (95 mins)
15:20-16:05 lunch break  (45 mins)
16:05-17:00 TP feedback (55 mins)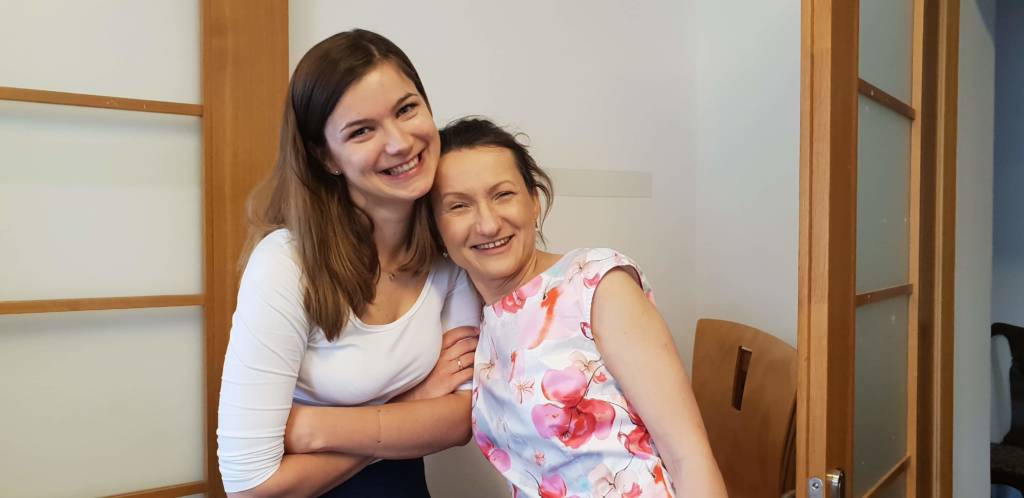 COURSE DATES 2020
The online component starts on May 8, 2020 and finishes on August 13, 2020.
It includes:
online input sessions
online forum tasks and discussions
weekly real-time webinars with Tutors
writing assignments
preparing for Teaching Practice in July in Warsaw
You need ca 5-7 hours for self-study per week.
The face-to-face component in Warsaw starts on July 6, 2020 and finishes on July 22, 2020.
It includes:
guided lesson planning for Teaching Practice
Teaching Practice – observed and assessed lessons with group feedback
peer observations
observations of experienced teachers
individual tutorials with Tutors
The sessions in Warsaw take place: Monday – Friday , 10:00-17:00.
There are no sessions at the weekends.
During this time, candidates focus entirely on Teaching Practice (there is no new input online and no work on written assignments is scheduled for this time).
Week 1:  July 6 – July 10, 2020
Week 2: July 13 – July 17, 2020
Week 3: July 20 – July 22, 2020
The sessions take place: Monday – Friday , 9:00-18:00.
There are no sessions at the weekends.
Week 1: August 3 – August 7, 2020
Week 2: August 10 – August 14, 2020
Week 3: August 17 – August 21, 2020
Week 4: August 24 – August 28, 2020
Weekend 1: October 26-27
Weekend 2: November 9-10
Weekend 3: November 23-24
Weekend 4: December 7-8
Weekend 5: January 4-5
Weekend 6: January 18-19
Weekend 7: February 1-2
Weekend 8: February 15-16
Weekend 9: February 29-March 1
Weekend 10: March 7-8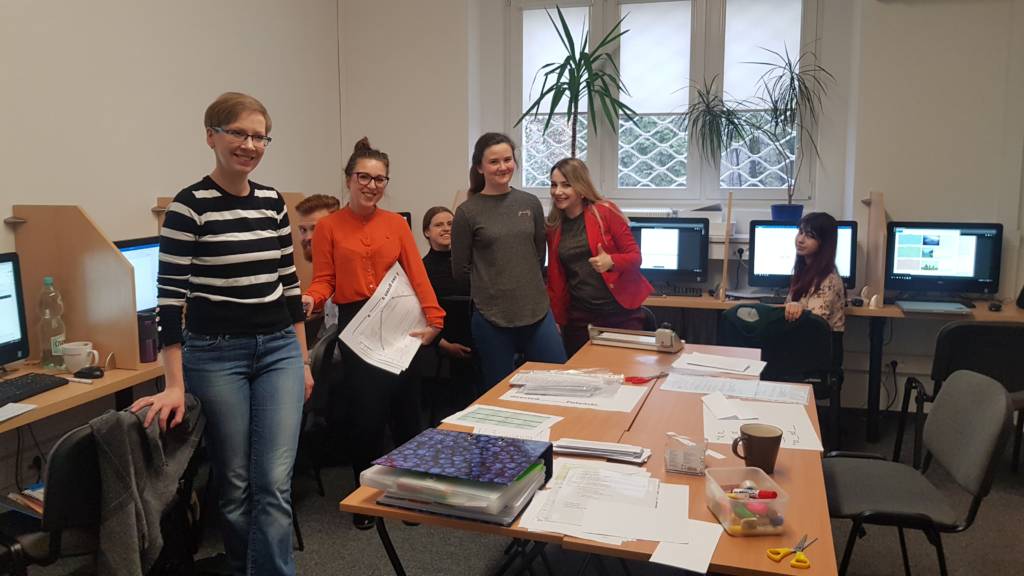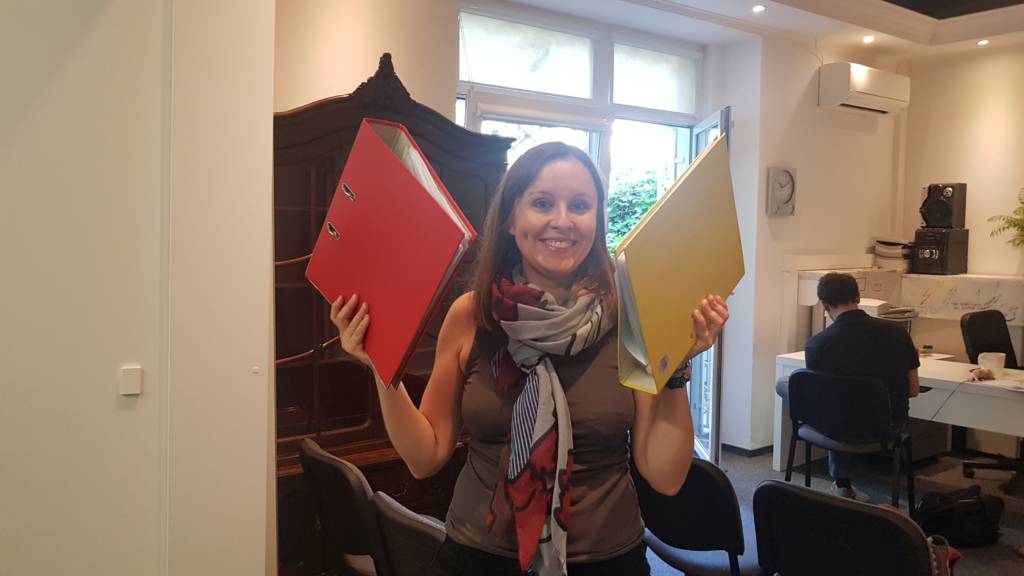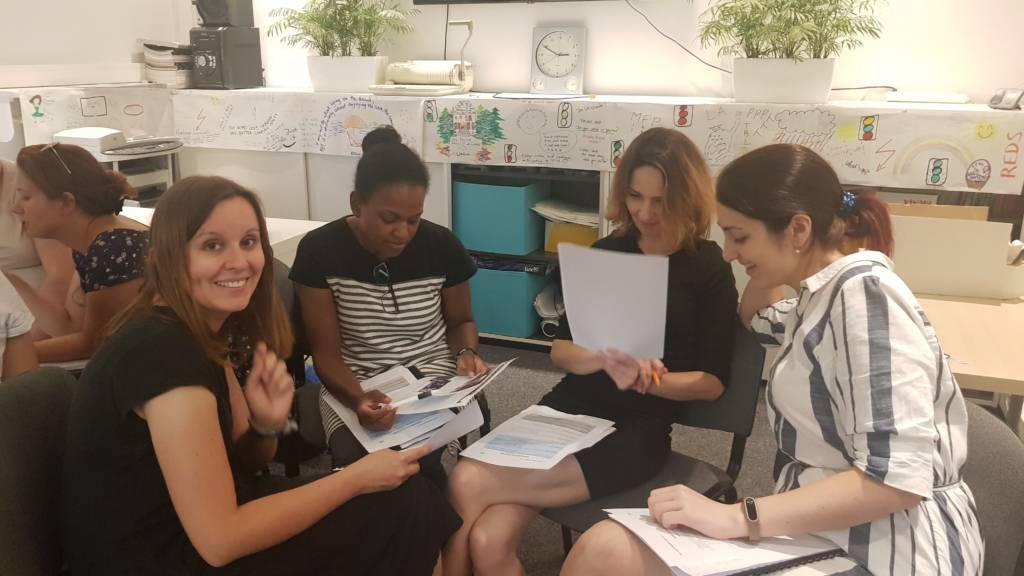 If you are still wondering whether to join CELTA in Warsaw, wonder no more. Great people and a great experience. I joined them for my spring edition in 2018 (weekends) and it was one of my best decisions last year. Not only did I meet some like-minded people from the field of teaching, but I was also able to learn plenty of new techniques that I use now on a daily basis. The whole team of tutors are fully-fledged specialists. They take care of your CELTA needs like no one else possibly could and they really know what they are doing. Just trust the process, stay patient, focus during the seminars and have fun with your students during your teaching practice. A real must for ambitious and challenge-seeking teachers!

Marcin, Poland
The material covered was comprehensive and presented in a very professional, practical, hands-on way – this was exactly what I needed. The tutors were wonderful, always available and ready to help, supportive and very specific as to what was required of us and what we were supposed to do in order to get better. Apart from that, I had a lot of fun and I met great people with whom I got really close. We could really count on each other (still can – we will definitely keep in touch). And the binder with various resources that we got in seminars is invaluable reference material for my future classes! I miss the centre already 🙂

Paulina, Poland
The tutors are one of the building blocks of the CELTA training course. I can happily say that all of them presented a high professional level and a range of unique approaches and teaching styles. They complemented each other and allowed the participants to benefit from a variety of teaching techniques. They were all motivating, helpful and approachable.

My advice is that the CELTA is a demanding course, but don't get discouraged! The most important thing to remember is that you will get used to the rhythm and intensity of the course. Take advantage of every day and realize this is a unique chance to learn from your tutors and peers. Remember you are here to learn and grow. Stay positive and don't worry about making mistakes!

Alex, Spain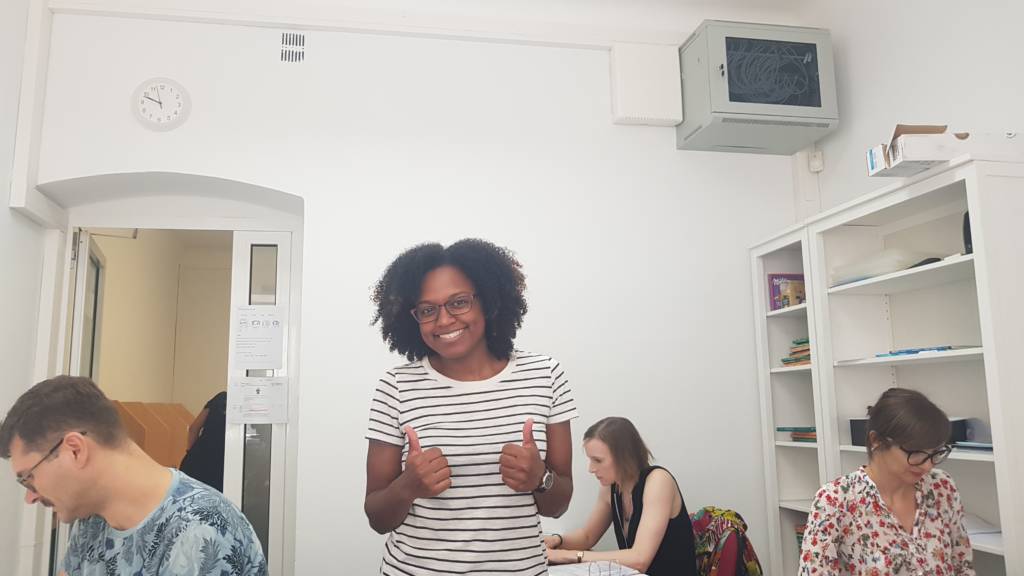 We received a lot of support. The input sessions were both information-packed and fun. I firmly believe that everyone made progress, whether they started the course as complete novices or as teachers with years of experience. I'd fully recommend completing CELTA at this particular location.

Justyna, Poland
I found the course very inspiring. It shows you how to teach and how to do it in an interesting way. Taking part in the course is a very good idea for those who want to learn something more about teaching and also for those who need to learn how to teach from scratch.

Anna, Poland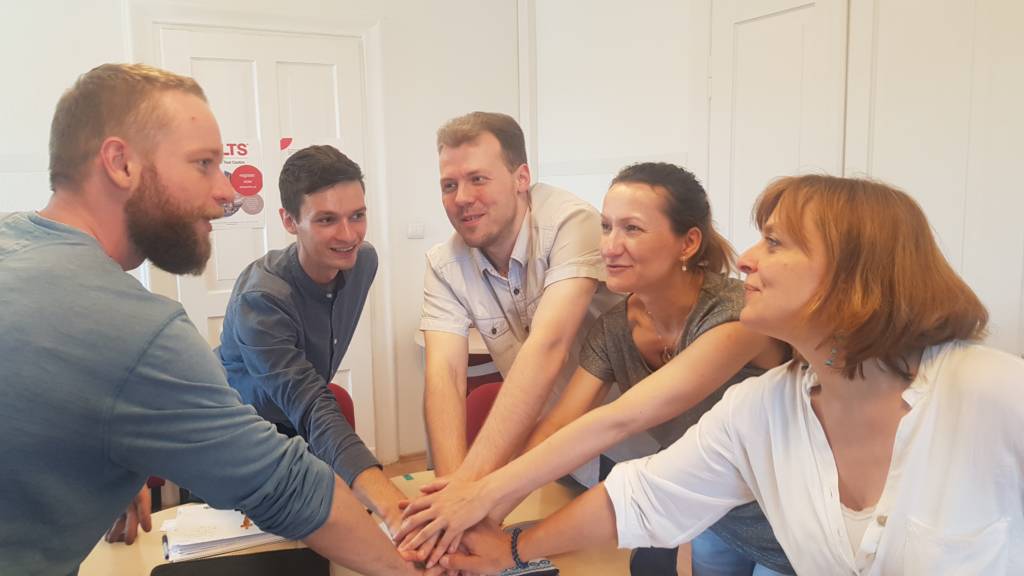 The study centre is very well-equipped with multimedia projectors, computers, WI-FI, library, etc. The tutors were very professional and supportive. The CELTA course helped me use lesson time more effectively and master my professional skills. I learnt how to make instructions more effective and create lesson plans whose structure is logical and coherent. I learnt how to use new technology in the classroom and make my teaching more brain-friendly. I would advise candidates to come to Warsaw and experience a challenging but rewarding CELTA course here.

Svitlana, Ukraine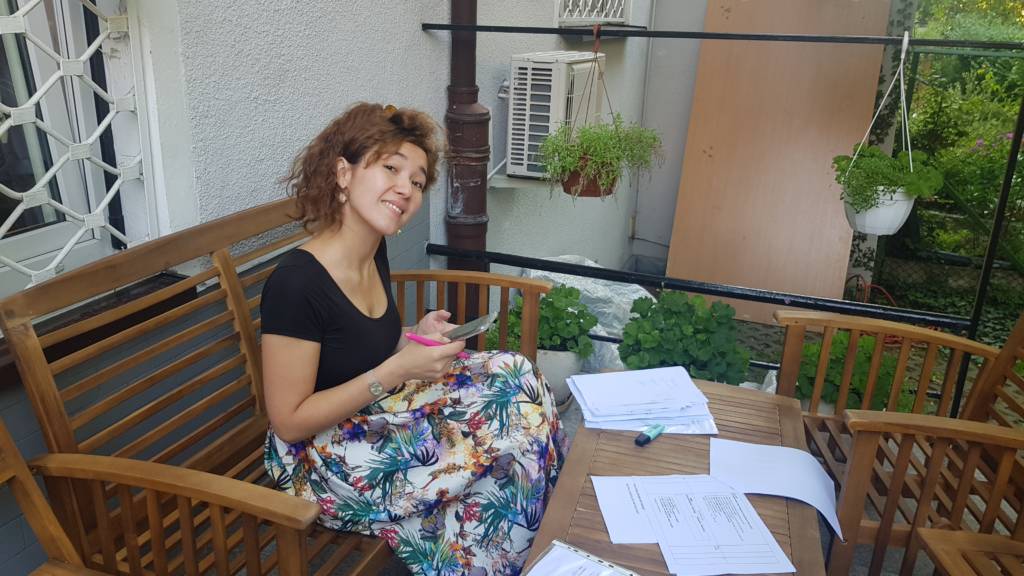 Our trainers had diverse strengths which ensured that we learnt something different from each one of them, and the course structure was aptly designed to ensure we got what we needed when we needed it. They were always ready to lend a helping hand (or a shoulder to cry on) and the feedback was always constructive.

The course has been incredibly useful in giving me a practical and solid methodology to provide my classes with more structure and student-centred activities.

Isaac, India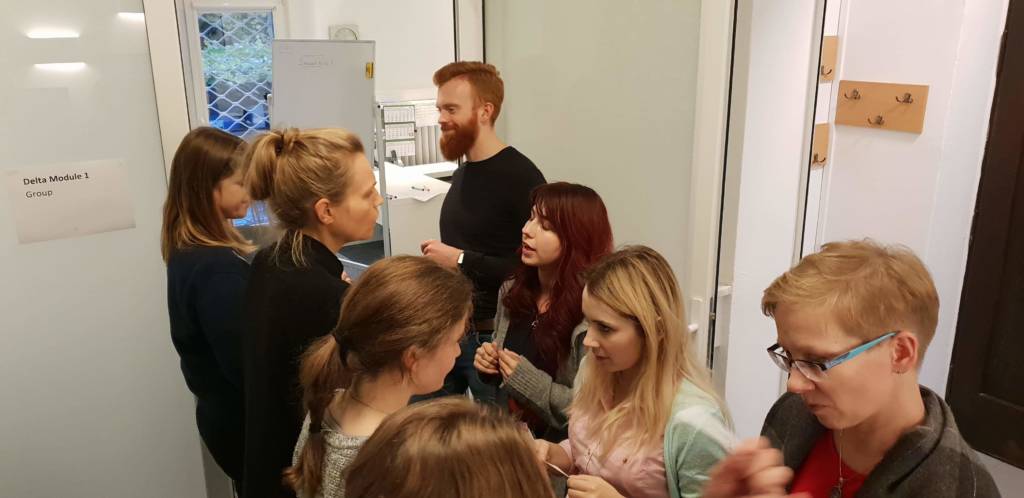 Doing the CELTA course in Warsaw was my best experience ever. The process is intense but the tutors who work at Lang in Warsaw do their best to help you. They are not only your teachers (tutors) but also friends, psychologists and advisors. They share all the knowledge a trainee needs. In general, I can say that the Warsaw centre is one of the best, and I will strongly recommend it to everyone.

Liudmila, Belarus
Because it gives a complete overview of the process of teaching, it raises awareness on what is important and gives very practical solutions and tools for your future ELT career. It also provides a clear framework for preparing and running a class, which may be particularly useful for teachers with little experience.

Adam, Poland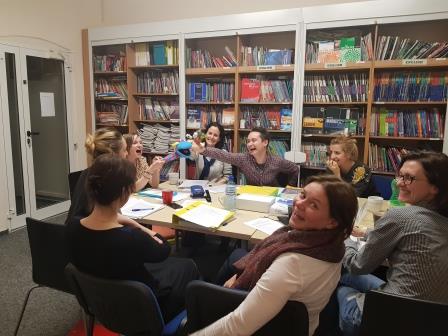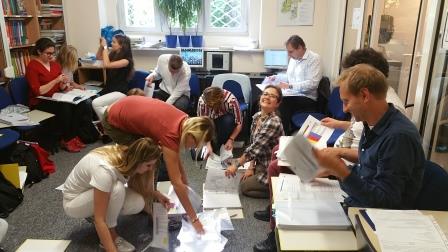 CELTA = JOB OPPORTUNITIES AROUND THE WORLD
CELTA = DEVELOP YOUR TEACHING SKILLS AND PASSION FOR TEACHING
Ask questions:
celta@lang.com.pl
48 (22) 115 25 56 or 48 (22) 252 49 18