Your ZOOM link to the webinar
June 8 (Tuesday)
20:00-21:30 CET (GMT+2)
Curious about online CELTA courses?
Join us for
online CELTA
ask me anything
our live, interactive, free webinar
with the expert
Marie Therese Swabey
Joint Chief Assessor for Cambridge CELTA courses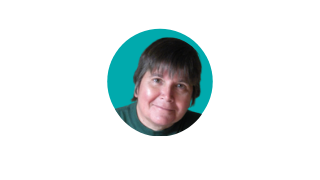 co-hosted by
Beata Palińska & Milada Krajewska
 Cambridge CELTA Tutors from Lang LTC
Authorised Platinum Examination Centre PL 090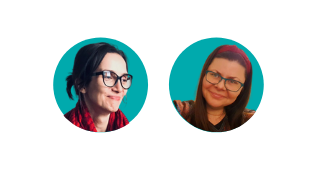 June 8 (Tuesday)
20:00-21:30 CET (GMT+2)
Get all your online CELTA questions answered!
Get a taste of online CELTA sessions!
Register for free!
The session is interactive – the places are limited!
The recording will NOT be available!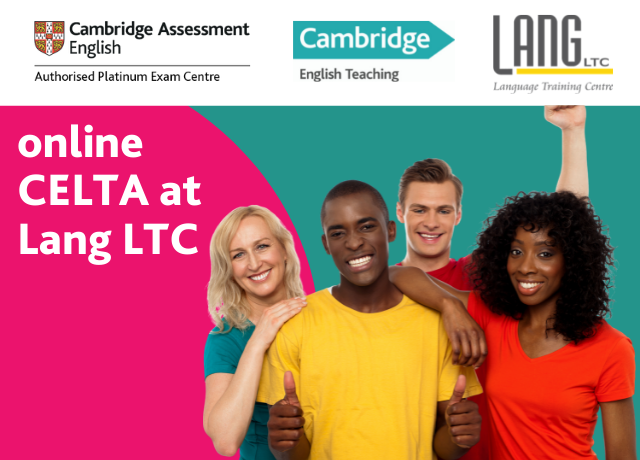 All candidates curious about online CELTA courses
 C1+/C2 users of English looking for a career change & thinking of teaching English
 Experienced & new teachers of English and other foreign languages
 College/university students who want to start teaching
 Experienced teachers looking for inspiration and guidance
 Experienced teachers fighting professional burnout
 Freelance teachers hungry for guidance & feedback
 YL teachers who want to start teaching adults
 Edupreneurs and freelancers who want to become more competitive when teaching online
 Language school owners who want to upgrade their own and/or their teachers' skills
Candidates from the CET (GMT +2) time zone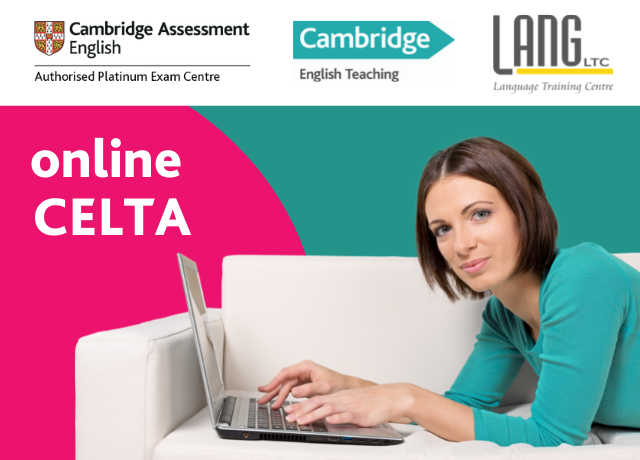 Expect a lively conversation! And a taste of an online CELTA day!
Ask me anything (or AMA) is a session format that allows the participants to engage in real-time conversation with the hosts.
In this live, interactive webinar, you can talk to our expert, Marie Therese Swabey and the CELTA Tutors from Lang LTC to get answers to all your questions about online CELTA. You can send your questions in the registration form, ask them live  (audio or video), or type them in the chat during the session.
You will also make new friends while interacting with other participants – we want to give you a sample of an online CELTA experience and teamwork is at its heart!
Here is our agenda:
20:00 our favourite online CELTA icebreakers | get takeaway ideas for you and your students
20:10 ask me anything – part 1 | we answer the questions you sent before the session
20:25 get a taste of online CELTA sessions | interactive tasks with Marie Therese, Milada & Beata
21:00 ask me anything – part 2 | we answer your live questions
21:30 see you soon!
Can I really ask you anything?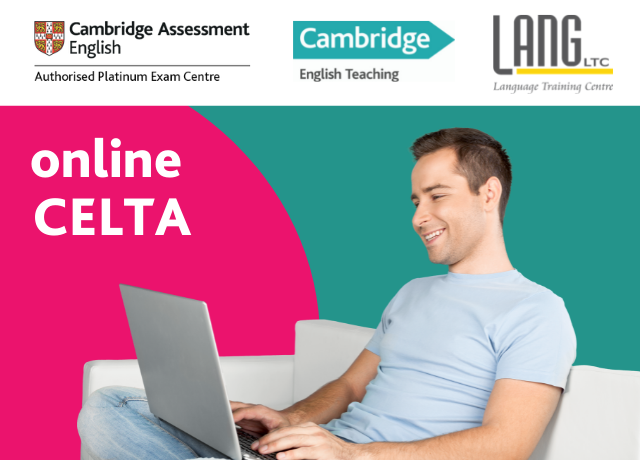 Well, yes. We just hope we can give you all the answers.
Do you need some inspiration?
Here are some questions we have already received:
Is CELTA a good course for experienced teachers?
Is Lang LTC a reliable CELTA centre?
I've never taught English in my life. Can I apply?
Are lesson observations very stressful?
Do I meet the tutors in real-time or do we work on the platform?
How can I connect with other participants?
Do I need a C1+ or C2 English certificate?
Do we teach real students during the course?
How intensive are ONLINE Celta courses at Lang LTC?
Is ONLINE Celta as good as FACE-TO-FACE Celta?
Can I work during the week and do the weekend course?
Is there a CELTA exam?
Is the fee all-inclusive?
Is the CELTA interview free of charge?
Can I get a discount if I apply with a friend?
Is CELTA the same as a TEFL certificate?
What have you learned as tutors from the online version of CELTA?
Are your CELTA tutors online teachers?
The expert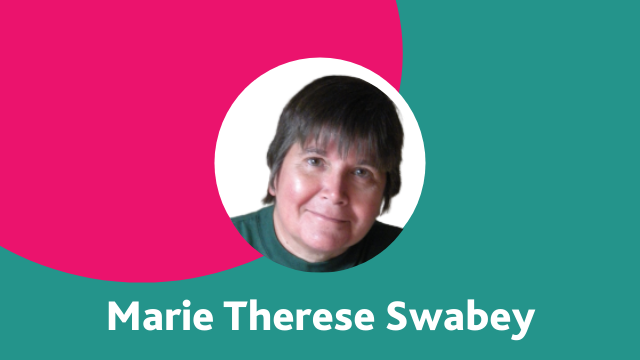 Marie Therese Swabey has been involved in English Language teaching for more than 30 years as a teacher and a teacher trainer. She is a Joint Chief Assessor for Cambridge CELTA courses providing support to new and existing centres. She is Chief Moderator for CELT-S and CELT-P courses and an item writer for the Cambridge Assessment English TKT and OET exams. She has written materials for teachers and teacher trainers for Cambridge Assessment English and CUP, including the CUP Grammar for Teachers online course and the Cambridge English Language for Teachers and CELT-S/CELT-P courses. More recently she has been involved in the development of Cambridge English online courses for teachers on Future Learn, including Exploring the World of English Language Teaching, Teaching English Online and the Cambridge English Train the Trainer course. She has been the Lead Educator on a number of these courses working with teachers and teacher trainers from around the world.
CELTA tutors | Lang LTC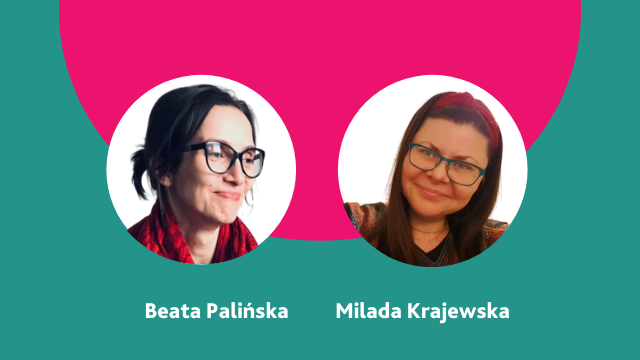 Beata Palińska, Main Course Tutor and Online Tutor at PL 090 Lang LTC Examination Centre. Beata is a freelance teacher and CELTA tutor working with PL 090 LANG Examination Centre in Poland and CELTA centres in Spain and the Canaries, both as a face-to-face and online Tutor. She holds an MA in English Studies and TEFL, a DELTA diploma, and she is a certified teacher trainer and online tutor. With over 17 years of teaching experience with all age groups, she's been training teachers, leading a teaching team as a Director of Studies, organising ELT conferences, working as a Cambridge oral examiner and designing teaching materials.
Milada Krajewska, Head of Celta, Main Course Tutor, and Online Tutor at PL 090 Lang LTC Examination Centre. Milada is a teacher, ELT trainer, certified online tutor, ELT author and independent materials designer. As an experienced CELTA tutor, she has been working on both face-to-face and online courses, with teacher training centres around the world (mostly, in sunny locations, including Spain, The Canaries, and Italy) as well as on her home turf and her favourite Polish CELTA centre: PL 090 LANG Examination Centre in Warsaw, Poland. She also trains CELTA tutors and helps to set up new CELTA centres. With an MA in English Studies and TEFL and a postgraduate diploma in Business Training, she's been teaching and learning from her students of all ages for 23 years.
Where can I find out more about CELTA at Lang LTC?