My story
I am an English teacher in a small state school in Kujawy-Pomerania Province. I usually work with young learners and teenagers, so my head must constantly be packed with attention-grabbing ideas. That is why I often use CLIL methods in my lessons. I love combining English with art or science experiments. CLIL is definitely at the heart of my teaching interests, but I am also a big fan of storytelling and task-based learning. And I have a soft spot for books in the classroom. In and outside, in fact.  If I have a bit of spare time, I read books or play with my two lovely cats. And, of course, I look for new inspirations for my lessons all the time. Great teaching ideas are everywhere, you look at them but do you notice them? I am currently practicing the art of noticing.
My good teaching habit
Using exit tickets. My students won't leave the classroom without completing a task like this one: "What word are you taking home today? Say it and spell it."
My bad teaching habit
Too much teacher talk time 😉
The best teaching advice I've ever received
"Let your students inspire you."
My wildest teaching dream
I'd like to teach without a coursebook for a while. Just CLIL and communication!
The gif that best illustrates my lesson planning and teaching style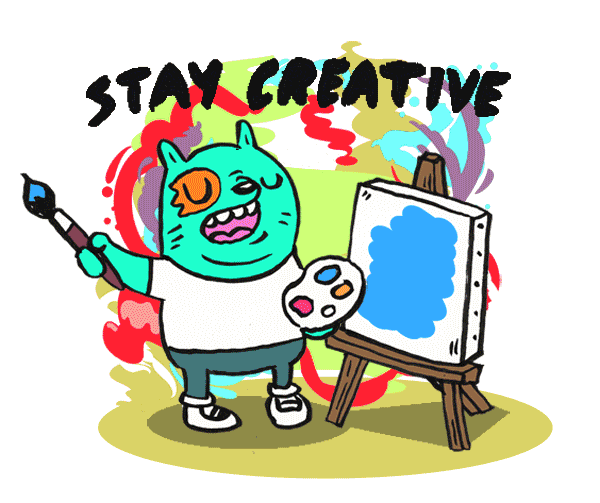 PS: Karolina holds a Pass A CELTA  certificate from Lang 🙂