My story
I started teaching during my last year at the University of Warsaw, as a way to gain some professional experience. It turned out to be the best decision I could've made. For the past 4 years I've been teaching kids and teenagers and taking part in various workshops focused on working with Young Learners. Recently, after completing Celta, I've also started teaching adults. At present, I'm exploring the possibilities provided by online teaching solutions and new technologies in education.
Outside of teaching I spend a lot of time playing board games, reading, and taking part in fantasy conventions as a member of the association "Avangarda". My professional and personal goal at the same time is to teach somewhere with good surfing or kitesurfing conditions 😉
My good teaching habit
Maximising the time my students spend communicating: Who says that 8-year-olds cannot enjoy mingle activities? (With proper monitoring, of course.)
My bad teaching habit
Getting too deep into discussing random things that my students are hung up on at the moment.
The best teaching advice I've ever received
Don't make the lesson about yourself. Make it all about your students and their needs.
The gif that best illustrates your lesson planning style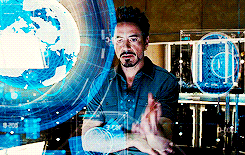 PS: Justyna holds a Pass A CELTA certificate from Lang.